Amber Jar Soy Candle - Home/Holiday
1958
A TIE AND TIMBER SAWMILL
Cecil Phillips, a World War 2 Army veteran, worked in sawmills in Germany while in the army. This was nothing new to Cecil, as his father and uncle Monroe worked sawmills in Oklahoma. In 1953, following work, Cecil moved his wife, Velma Jean, and their two children, Dana and Reggie from Atoka, OK to a small logging community east of Eureka, CA, to log the great Redwood forests of Northern California.
In 1958, Monroe Allen, Cecil's uncle, who owned a sawmill in Atoka, Ok, needed oak timbers to supply surrounding counties with timbers and planks for wooden bridges, offered Cecil a loan to start a sawmill in Bowie County. Cecil accepted, choosing a settlement just outside of De Kalb, TX. The area surrounding De Kalb, Texas, between the Red River and the Sulpher River, was plentiful with hardwoods, a perfect location for a hardwood timber mill. Once again, Cecil and his family moved across the United States, this time from California to Texas.
The original mill, built with wood in 1958, burned to the ground by a tossed cigarette. Cecil rebuilt the mill on a clay hill in Oak Grove, TX from steel, and is in operation today. Cecil's son, Chuck, a Marine Corps veteran, operates the mill, along side his uncle Jim. The hardwood mill Cecil started over sixty years ago is today recognized as a Texas Historic Business and the undisputed oldest family owned sawmill in the state of Texas.
A cool note about De Kalb, Tx: In 1834, on his way to the Alamo, Davy Crockett, stopped at the settlement. When the settlers asked what they should name their new town, Crockett recommended it be named after General Baron de Kalb, a German who fought in the the American Revolutionary war. And so, here we are, in De Kalb, TX. Cole Phillips checks the kiln dried inventory at Phillips Forest Products.
1980
KILN DRIED GRADE LUMBER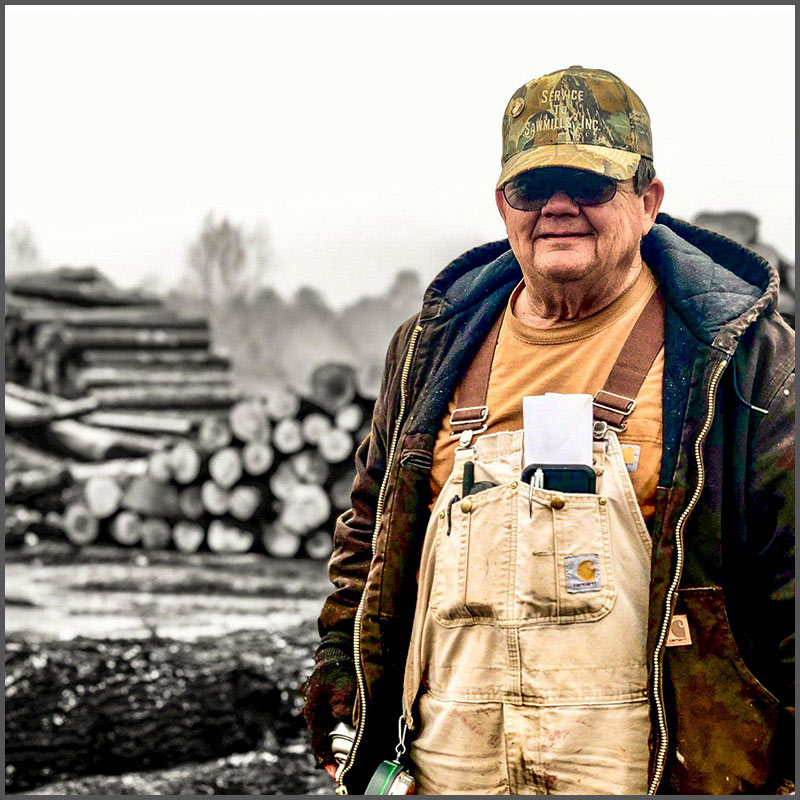 The 1978 oil crisis left the American oil industry at a stand still, therefore, timbers and ties for pipe skidding and other industrial products were no longer in demand. At the same time, the counties switched from wooden bridges to culverts, thus eliminating the need for bridge timbers. As a result of the oil crisis, a depression occurred in the Phillips Sawmill business.
Realizing he could no longer rely on the oil industry or county bridges for sales, Cecil's son, Chuck, a United States Marine, had to find new products for Phillips Sawmill. Chuck began grading and kiln drying lumber for cabinet and furniture stock in the early 80's.
This turned out to be a great business move on his part, and the high quality lumber we're known to provide today came to market. Kiln dried lumber in Texas with American Flags hanging. Cole Phillips checks the kiln dried inventory at Phillips Forest Products.
1990
MOLDING, FLOORING, AND T&G SIDING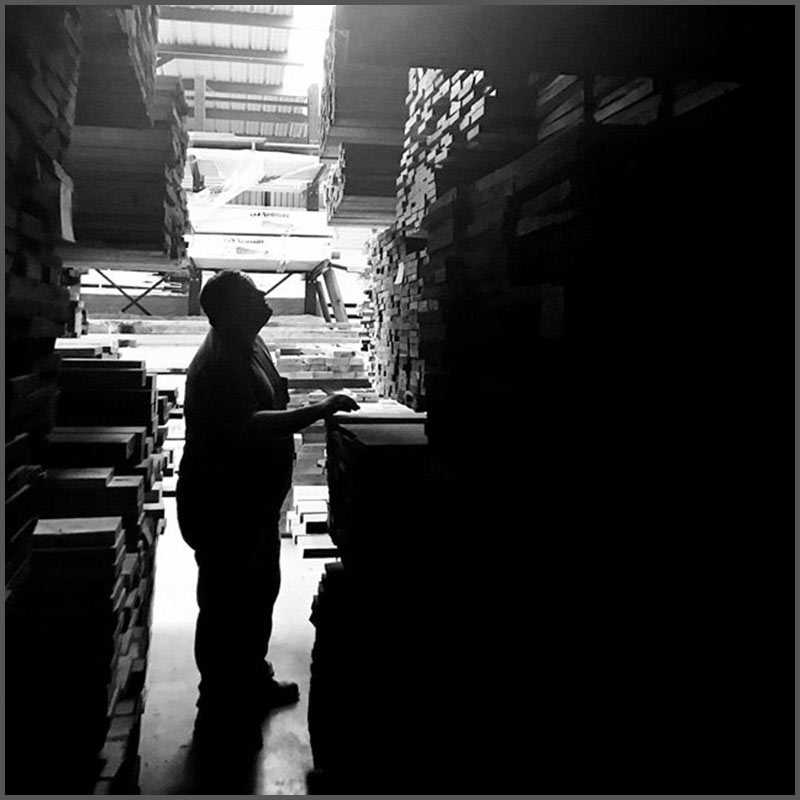 In the early 90's, Chuck bought an Italian made molder at an auction for around $5,000, paving the way for the Phillips Forest Products molding, flooring, and siding division. The first wood floor we milled, can be found right here in De Kalb, Tx, at the oldest family owned cafe in the county, the Front Street Junction. We continued to make flooring, and molding, and siding; continuously improving, adding species and profiles.
Today, we utilize the most advanced molding machines available to provide the highest quality flooring, molding and T&G siding available. With over 1,000 molding profiles available, and our ability to design and create custom patterns, we're sure we can provide you with any flooring, molding, or siding profile for any design project. Wood flooring in the Front Street Junction in De Kalb, TX.
2000
EXPANSION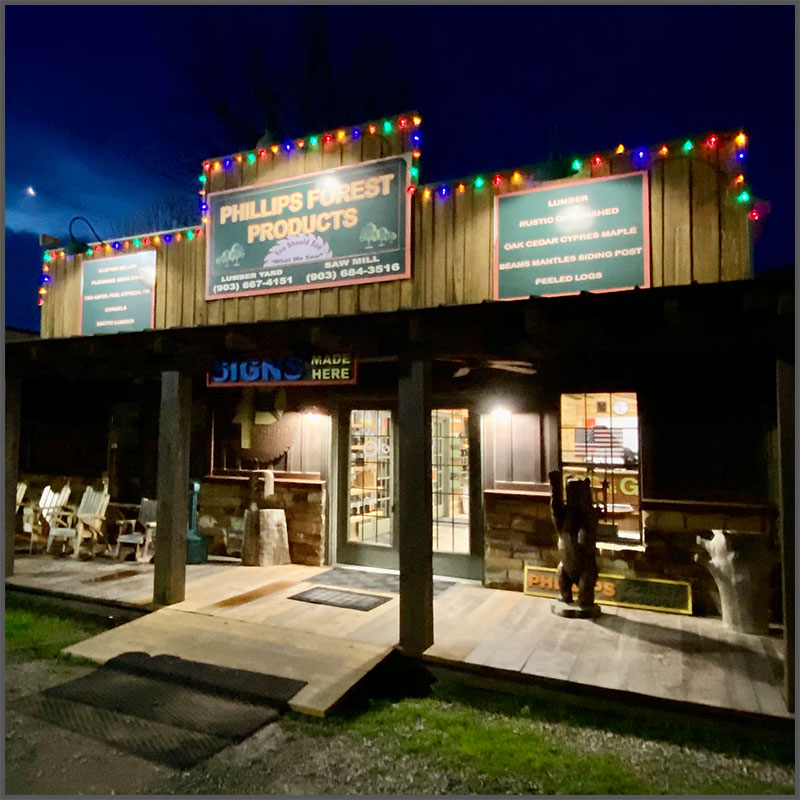 In 2000, Chuck purchased a property just outside De Kalb, TX, built a storage building and a new kiln with twice the capacity as the kiln at the Oak Grove sawmill. Chuck changed the name from Cecil Phillips Sawmill to Phillips Forest Products to encompass the growing field of architectural products being produced by the company.
The installation of the new kiln, and the added storage capacity allowed Phillips Forest Products to become the production facility it is today, known for the highest quality molding, flooring, kiln dried lumber, and siding. Chuck's son, Cole, manages the facility, he and his crew maintain the highest standards for quality available in the wood industry. The Phillips Forest Products Forest Store.
2010
FROM BUILDING MATERIALS TO HIGH DESIGN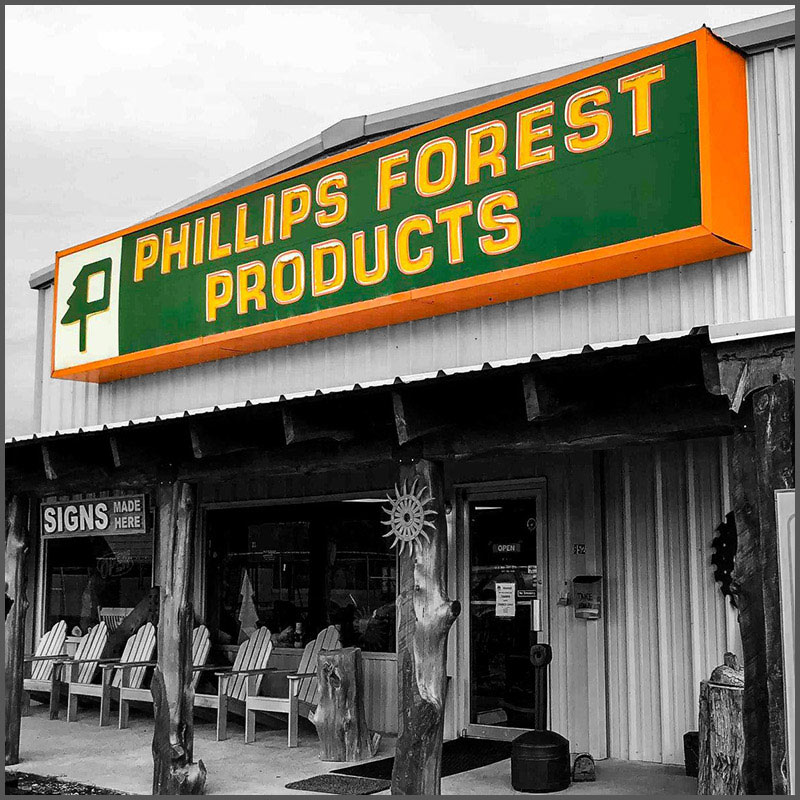 In 2010, the Phillips Forest Products design division was created, adding to our ever growing list of high quality wood products. This gave our customers options for great wood products not only to help design their spaces, but also to furnish their space. Live edge wood slabs and counter tops, furniture, butcher blocks, home goods, and fireplace mantles were added to our product list. We opened our first retail store in 2015 in Hooks, TX.
The store is stocked full of live edge slabs, furniture, cutting boards, turning blocks, wood art, wood sculptures, mantles, and much more. Live edge slabs, mantels, and rustic furniture available in our store in Hooks, Tx. Snow in Texas at The Historic Phillips Sawmill in De Kalb, TX.
2018
THE HISTORIC PHILLIPS FOREST PRODUCTS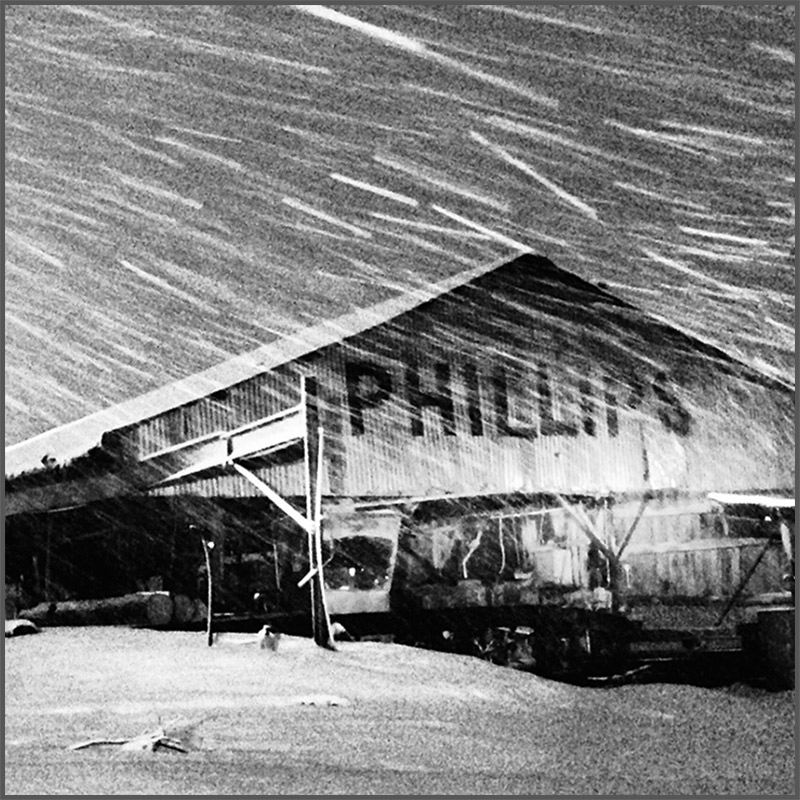 Phillips Forest Products, now a registered Texas Historic Business, has become the oldest family owned sawmill in the state, something we're very proud of. We've become a leader in high quality wood products.
Our beams, lumber, flooring, molding, interior and exterior siding, live edge wood slabs, butcher blocks and furniture are all known for their high quality and beauty. We have products in homes, offices, places of business, and places of worship all over the United States, and our products can be found in Europe, China, South America, Mexico, and the Middle East.
 We've been blessed, and we're thankful for our hard working employees, our amazing customers, and for the loggers, that work a hard and dangerous job to supply us with logs. Thank you all, God Bless.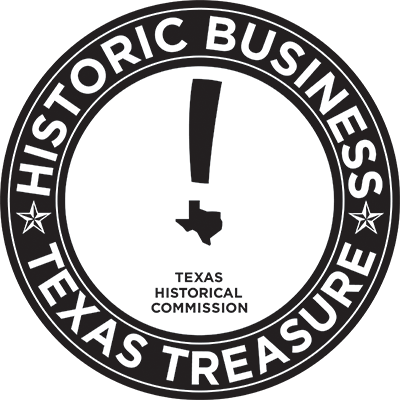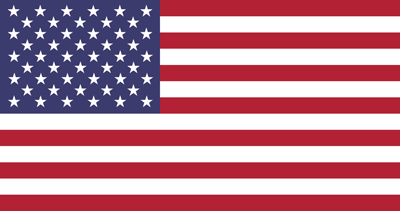 This is a demo store presenting the available purchasing methods. Products may be added to cart, but are not available for purchase. Product photography sourced from .